OUR MISSION
Our mission is to bring glory to God through worship, evangelizing, teaching, and equipping people for Christian service in the atmosphere of a loving and caring fellowship.
OUR LEADERSHIP TEAM
Our leadership team recognizes the authority of God, and realizes that we are shepherds who serve under the Chief Shepherd, Jesus Christ. We desire to devote ourselves to prayer and to the ministry of the Word. Our passion and goal is to equip the believers for the work of the ministry until we all attain maturity in the fullness of Christ.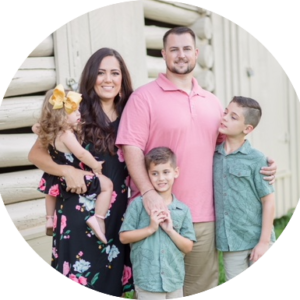 Pastor Josh, Mrs. Tasha, Blake, Cole, and Hadley came on staff in August, 2018. Pastor and family came from Virginia where he served 8 years in the Navy. After the Navy, pastor went in to full-time ministry at a local church where he served over 4 years on staff as an associate. Pastor Josh has a Bachelor's degree in Religion from Liberty University, Master's in Theology and Ministry at Welch College in Gallatin, TN, and is working on his Master of Divinity Degree at New Orleans Baptist Theological Seminary. Mrs. Tasha has a Bachelor's degree in Education and is currently working on her Master's from Liberty University. Together they are passionate about the Lord and loving God's people.
OFFICE STAFF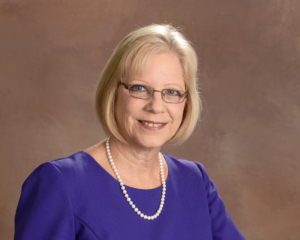 Shirley Waters, Administrative Assistant
Church Office: 334-792-3316
firstchurch@ffwbcdothan.com
S

hirley will be the one you speak to when you call the church office. She has been serving as Administrative Assistant since 1992. She sees her job as a ministry to assist in any way needed. Her heart's desire is to serve her Lord and church family to the best of her ability. Shirley is married to Johnny Waters, has two married children, and five grandchildren.