Sunday Morning
9:30 – Life Groups(All Ages)
10:30 – Children's Church
Sunday Evening
Wednesday Evening
6:30pm – Adult Bible Study
Note: Nursery is available at every service and we have a full staff of volunteers that love children and will take great care of them! We will work hard to accommodate you and your child's needs during your time with us.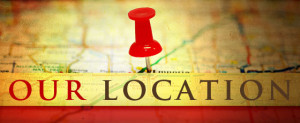 Our Church is located at the corner of Honeysuckle Rd. and Timbers Drive in
Church Office: 334-792-3316
Church Email: ffwbdothan@centurytel.net
Online giving can be given from any place at any time by simply clicking the link above.
We understand that finding a church home is easier said than done! There are churches everywhere but stepping inside an unfamiliar place can often be nerve-wracking. If you are thinking about being a guest at First Church, here are some things you will find.
Don't worry. We won't all come up and bear hug you! With that said, we will not ignore you either. We will try our best to be friendly to you and meet any need you might have.
There are many different worship styles. We try not to focus on the style of worship as much as we do the substance of our worship. As long as our focus is on our Savior, Jesus Christ and honoring Him, He will be glorified!
Whatever we do, we want to make sure we follow what God has laid out for us in Scripture. You will see God's Word as the foundation in everything we do from our youth activities, to our community projects, to our weekly Bible Studies and worship opportunities.