9:30 – Bible Study (All Ages)
10:30 – Children's Church
10:00 – Boiler Room Bible Study
Note: Our nursery is open during every service except Boiler Room Bible Study on Tuesday mornings! We have a full staff of volunteers that love children and will take great care of them! We will work hard to accommodate you and your child's needs during your time on our campus.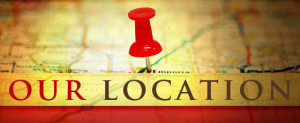 Our Church is located at the corner of Honeysuckle Rd. and Timbers Drive in
Church Office: 334-792-3316
Church Email: ffwbdothan@centurytel.net
Online giving can be given from any place at any time by simply clicking the link above.
We understand that finding a church home is easier said than done! There are churches everywhere but stepping inside an unfamiliar place can often be nerve-wracking. If you are thinking about being a guest at First Church, here are some things you will find.
Don't worry. We won't all come up and bear hug you! With that said, we will not ignore you either. We will try our best to be friendly to you and meet any need you might have.
We know that we did not write the book on worship! There are many different worship styles. We try not to focus on the style of worship as much as we do the substance of our worship. As long as our focus is on our Savior, Jesus Christ and honoring Him, He will be glorified!
Whatever we do, we want to make sure we follow what God has laid out for us in Scripture. You will see God's Word as the foundation in everything we do from our youth activities, to our community projects, to our weekly Bible Studies and worship opportunities.
Mrs. Merle Jordan will begin teaching "The Red Sea Rules" by Robert J. Morgan on Sunday, September 20, at 9:30 a.m. as a Fall quarter elective. Books will be ordered Thursday, September 10, so contact the church office (792-3316) by tomorrow morning if you are interested in attending the study and haven't signed up already.
First Church offers many different avenues in which you can meet and connect with other people. Whether you are a five-year old child, a ninety-five year old grandmother, a busy mom, or a businessman with big responsibilities, we want you to be a part of our vibrant church community. Here is how you can learn, serve, and grow at First Free Will Baptist Church!
Sunday School – The Original Small Group
Often, small groups of people are able to interact and learn about what the Bible has to say concerning a subject better than larger groups are. For that reason, First Church offers small Bible study groups for all ages every Sunday morning at 9:30 on our church campus. The size of the groups vary, but one thing is for sure, you will feel comfortable and encouraged as you study God's Word and learn what God has to say about the issues of today! We have classes from nursery age children to senior age adults so come and join in this Sunday!
Let us share what we have to offer!
You can be sure there's a place for you and your family!
First Church is . . . .

Nurseries
Our nurseries are staffed with people who love to cuddle and rock babies. There are two nurseries, one for bed-babies and one for crawlers through 2 years old.
Youth Ministry
There are a wide variety of opportunities for youth to get involved at First Church! From our youth Bible studies to our competition team to our summer youth camp, youth at First Church are sure to have a great time learning about God and building lasting friendships!
Young Adults
Life can get complicated once you cross that nebulous threshold into adulthood. There are complicated decisions, bigger stakes,serious relationships, and a whole lot more decisions. The young adult group of First Church provides a welcoming atmosphere for college and early-career aged young people.
Women's Group
First Church ministers to women through our WNAC (Women Nationally Active for Christ). This group gives the ladies in our church family special times of interaction and an opportunity to serve God both locally and globally. Our WNAC group meets every second Tuesday evening of the month at 6:30 p.m. and the third Tuesday at 11:00 a.m. These meetings include a time of Bible study, conversation, prayer (and, of course, food). This group provides a refreshing discipleship opportunity for the women in the church.
Men's Group
First Church ministers to men through our Master's Men Program. This group is an exciting part of our church. It provides an opportunity for men to develop into what God intends them to be. You will find encouragement, accountability, an opportunity to grow spiritually and serve God with hands on activities in Master's Men. This group meets every second Tuesday evening of the month at 6:30 p.m. These meetings include a time of Bible study, conversation, prayer and man food! If you haven't been to our Master's Men meetings then please make plans to attend this month!
Married Couples
Even though marriage is one of the most important institutions, it is the one which is under the most attack–internally and externally. First Church desires to minister to each one of our married couples to help them strengthen their commitment to God and to each other. The health of our church depends upon you! That is why everything we do here is designed with the family in mind. We want to encourage you to join in this family and let us help you grow in grace!
Golden Agers
Once you get past fifty, the fun has just begun. Whether retired, just plain tired, or active as ever, the Golden Agers group of First Church provides refreshment, ministry, and times of valuable interaction. A mentoring ministry gives older believers a chance to meet with and help younger believers grow in Christ. They normally meet the fourth Thursday of each month at 10:30 a.m., unless of a special event scheduled for another day and time.
Boiler Room Bible Study
Pastor Steve Trail leads a Bible study and prayer time each Tuesday at 10:00 a.m. The Bible study is open to everyone, whether being a regular attender of First Free Will or not. Coffee and doughnuts are served!
Outreach Connection
Each Monday night is Outreach Connection. Supper is served at 5:30 p.m. and visitation begins at 6:30 p.m.
334-792-3316
334-792-7181
ffwbdothan@centurytel.net
First Free Will
Baptist Church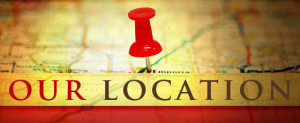 1461 Timbers Drive Dothan, Alabama 36301
Office Number: 334-792-3316
E-Mail: ffwbdothan@centurytel.net
Office Hours: Monday – Thursday, 8:00 am – 2:15 pm
Senior Pastor: Steve Trail
Pastor of Youth and Administration: Jeffrey Pettis
Administrator Assistant: Shirley Waters
AWANA Clubs Award Service
Sunday, January 25th @ 6:00pm
Friday, January 30th @ 7:00pm
(love offering will be received)
Saturday, January 31st @ 4:00pm
Bowling/Pizza/Youth Service
Saturday, January 31st @ 6:00pm
Location: Harvest FWB Church Ozark, Al
Saturday, February 14th @ 6:30
Wiregrass Rehabilitation Center
Honored Guests: Widows and Widowers
February 20 & 21 @ Lakepoint Resort
Deadline to Register is February 1st
Speakers: Brian & Emily Williams
March 13-14th @ The Vineyard lake Lodge
Master's Men Golf Tournament
Charity Golf Tournament
for Eldridge FWB Children's Home
Mountain View Golf Course
Graysville, AL
Saturday, April 18, 2015
Mid-South Bible Conference
April 29 – May 1, 2015
Free Will Baptist Children's Home
86 Academy Drive
Eldridge, AL 35554
WAY Youth Rally
May 16, 2015
2:00-5:00
Evangelist: Rev. Joseph McCreight
Location: New Prospect FWB Church
VBS: SonSpark Labs
June 1-5
5:30-8:30
Location: First FWB Church – Dothan
VBS Family Night
June 5, 2015
5:30-8:30
Location: First FWB Church – Dothan
AWANA Awards Program
June 10, 2015
6:30-7:30
Location: First FWB Church – Dothan
Lydia WAC's Annual Summer Delight
Sunday, June 14, 2015
7:00 p.m.
Donations accepted for Missions
Junior Camp (Ages 8-12)
June 15-19
Location: The Vineyard – Ariton, Al
Birthday Party for Bobby and Ann Kennedy
Saturday, June 20, 2015
2:00 – 4:00 p.m.
Location: First FWB Church Ministry Center
Father's Day
June 21, 2015
All dads receive a free gift.
Evening Worship Service Dismissed
Teen Camp (Ages 13-19)
June 22-26
Location: The Vineyard – Ariton, Al
"Singing In The Summertime" The Talleys in Concert
Sunday, July 12, 2015
10:30 A.M.
A love offering will be received
Location: First FWB Church – Dothan
FWB National Convention
Grand Rapids, Michigan
July 19 – 22, 2015
Re-Kindle Youth Conference
Friday, July 31- Saturday, August 1
Evangelist: Rev. Nate Ange
Location: Sardis FWB Church – Eufaula, Al
Annual Alabama State Association Golf Tournament
Saturday, August 22, 2015
Mt. View Golf Course
Graysville, Alabama